Regular price
Sale price
$1,600 USD
Unit price
per
Sale
Sold out
Size:
Height: 19 inches | Width: 14 inches
What is JHAROKHA?
The Jharokha is a type of overhanging enclosed balcony used in Indian Architecture, typically Rajputana Architecture, Mughal Architecture, and Rajasthani Architecture. Jharokhas jutting forward from the wall plane could be used both for adding to the architectural beauty of the building itself or for a specific purpose. One of the most important functions it served was to allow women in purdah to see the events outside without being seen themselves. The projected Jharokha is an essential element of Rajasthani Architecture, both as decoration and as a viewing platform. The Jharokha increases protection from both the summer sun and monsoon rain. Jharokhas are mainly used in Palaces, Havelis and Temples.
Description of This Sandalwood Carved JHAROKHA
This Sandal Wood Carved Jharokha is an Wall Hanging Decorative piece with Indian Traditional Miniature Carving Design. This is An Total Hand Carved piece. All these 10 idols are Incarnations of lord Vishnu, and the centre masterpiece of lord vishnu resting and godess laxmi ji sitting with him makes this Jharokha Complete. And the Miniature Carving work is perfectly done in this Jharokha which gives it an Indian Traditional Look. 
Dashavatar: The Ten Incarnations of Lord Vishnu:
Vishnu is the preserver of the universe. In order to restore cosmic order, he descended on earth in ten different forms or Dashavatar. In each of his lifetimes, he eradicated evil and revived dharma. The Dashavatar of Vishnu in different yugas are:
Matsya (fish) – Satya yuga
Kurma (tortoise) – Satya yuga
Varaha (boar) – Satya yuga
Narasimha (half human, half lion) – Satya yuga
Vamana (the dwarf brahman) – Treta yuga
Parshurama (the warrior) – Treta yuga
Rama (the prince) – Treta yuga
Krishna (the cowherd) – Dawapara yuga
Buddha (the Enlightened One) – Dawapara yuga
    10.Kalki (the horserider) is yet to appear – Kali Yuga
About Sandalwood:
Sandalwood is a class of woods from trees in the genus Santalum. The woods are heavy, yellow, and fine-grained, and unlike many other aromatic woods, they retain their fragrance for decades. Santalum album, or Indian sandalwood, is a small tropical tree, and is the most commonly known source of sandalwood. Indian sandalwood is very sacred in the Hindu Ayurveda and is known in Sanskrit as vhandana. In Hinduism and Ayurveda, sandalwood is thought to bring one closer to the divine. Thus, it is one of the most used holy elements in Hindu and Vedic societies.
Shipping & Returns

Due to the unique nature of art, if your work is meaningfully not as described, inauthentic, does not arrive, or arrives damaged, we will work with you to find the best resolution, including getting your money back. In some instances, a partial refund, restoration, or exchange may be the best resolution.
Care Instructions

Clean with soft dry cloth on a regular basis. In case of dust accumulation gently dust of the surface with a fine brush.
FAQs
Our Shop Policy
View full details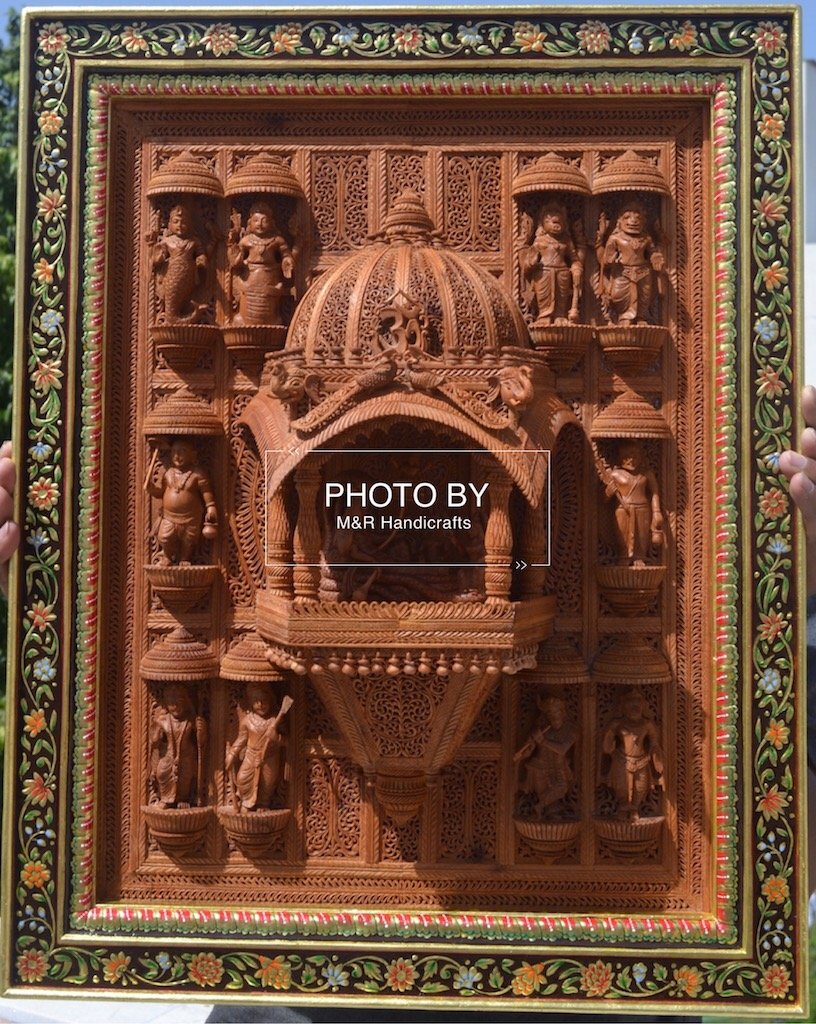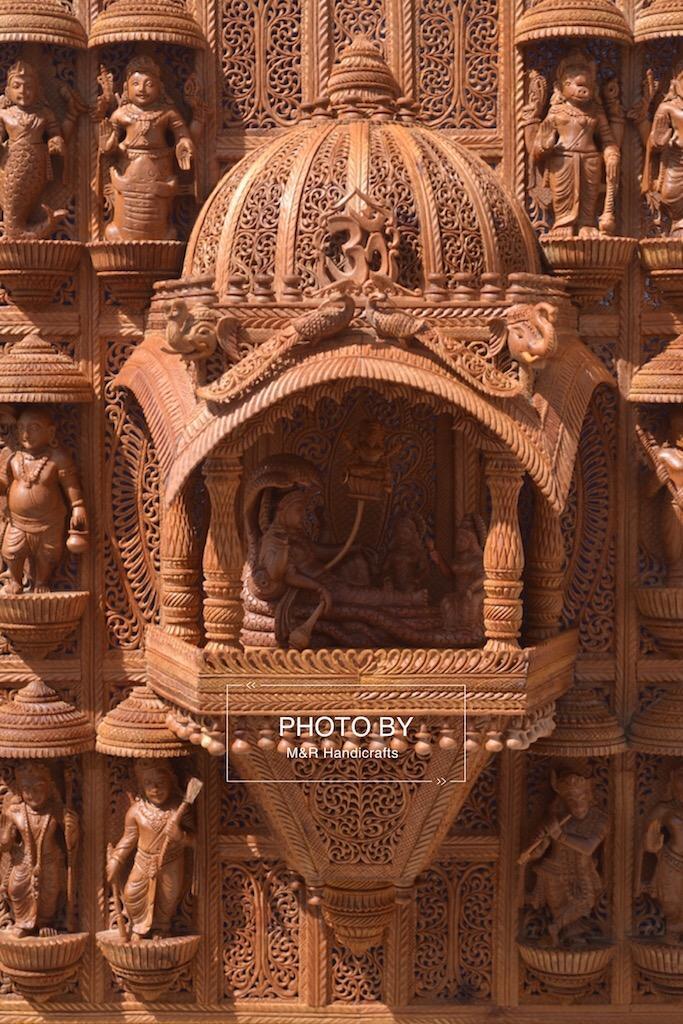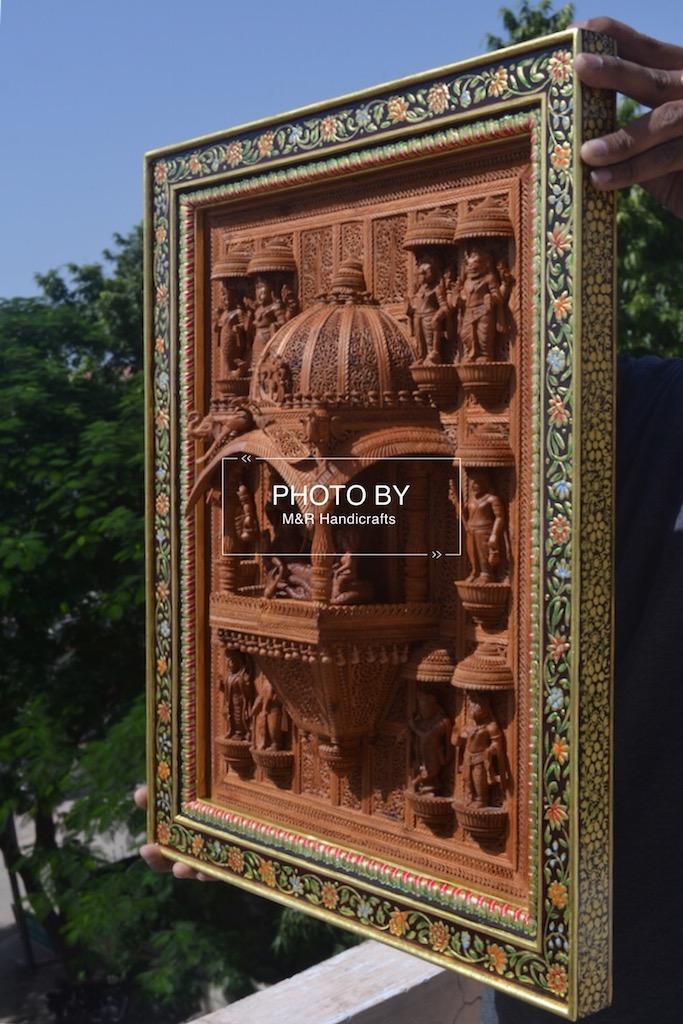 Shipping policy
Shipping & Delivery
How are the artworks packaged?
The works are packaged by the artist and follow a standardised packaging process. We confirm the packaging with the artist before shipping and take care to make sure the work is properly protected.
How long does delivery take?
After the payment has been processed, delivery takes 7 days on average, which leaves time for packaging and shipping. This may vary depending on the artist's availability, potential framing of a work and the distance between the artist's studio and your home. Whatever happens, we will keep you updated.
Who takes care of the delivery?
Depending on the destination and the size of the work, we use delivery companies such as DHL or UPS, or specialist art delivery companies.
Which countries do you deliver to?
We deliver everywhere, or in any case all countries that our delivery companies operate in! Any concerns? Do not hesitate to contact us, as we will be able to find a solution for delivery - even if you live on a desert island!
Is the delivery of the artwork insured?
Absolutely! MALJi | Online Art Gallery organises and insures the transport of the artwork. You have nothing to worry about and there are no hidden costs.
If I buy several artworks, will they be delivered at the same time?
Each work is shipped by the artist. So if the two works are by the same artist, they may be delivered at the same time (under normal circumstances).
If they are by different artists, the delivery dates will be different.
However, if you have an issue and need them to arrive in the same place at the same time, let us know and we will arrange delivery accordingly.
Can I get artworks delivered to a different country or to a different person?
We will deliver to the address you gave on your order. Generally we set the delivery date with the person who will receive the work and whose name you gave. If it's a surprise or a present, let us know!
Our Shipping policy
Returns & exchanges
I gladly accept returns and exchanges
Contact me within: 14 days of delivery
Dispatch items back within: 30 days of delivery
 I don't accept cancellations
But please contact me if you have any problems with your order.
 The following items can't be returned or exchanged
Because of the nature of these items, unless they arrive damaged or defective, I can't accept returns for:
Custom or personalised orders
 Conditions of return
Buyers are responsible for return postage costs. If the item is not returned in its original condition, the buyer is responsible for any loss in value.
Customization
A very small collection of statues are presently on display. If you are
looking for a specific size or design for your idols please feel free to contact us with
your specifications. Also, if we don't have a stock of any idols, we may be able to
custom make one for you. we insist that the extremely detailed
statues are handmade by skilled craftsmen.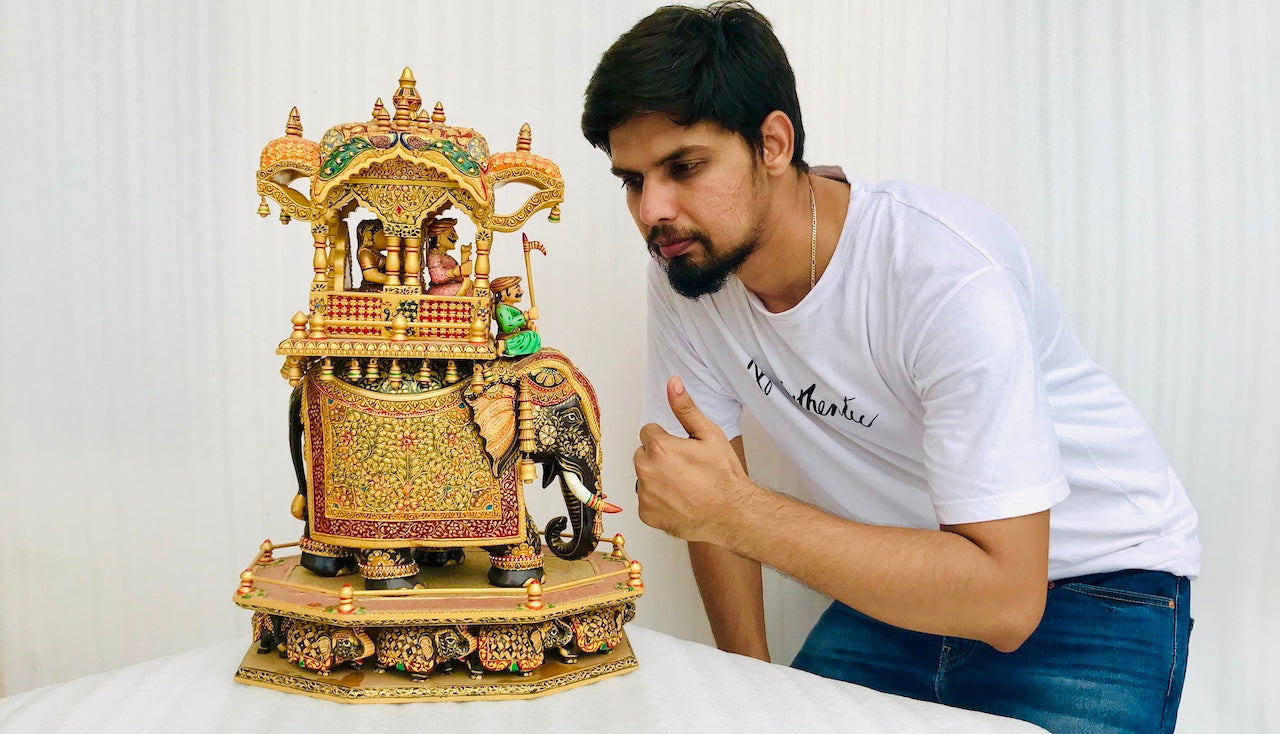 Expertly curated, affordably priced
"I hand-pick each statue directly from the artist who makes the sculpture..."
~ Mohit Jangid: Owner
Free shipping globally by professionals.

Original work delivered with a certificate of authenticity

Malji Arts guarantees reliability and traceability.

With Malji Arts, you can pay safely by credit card or bank transfer.